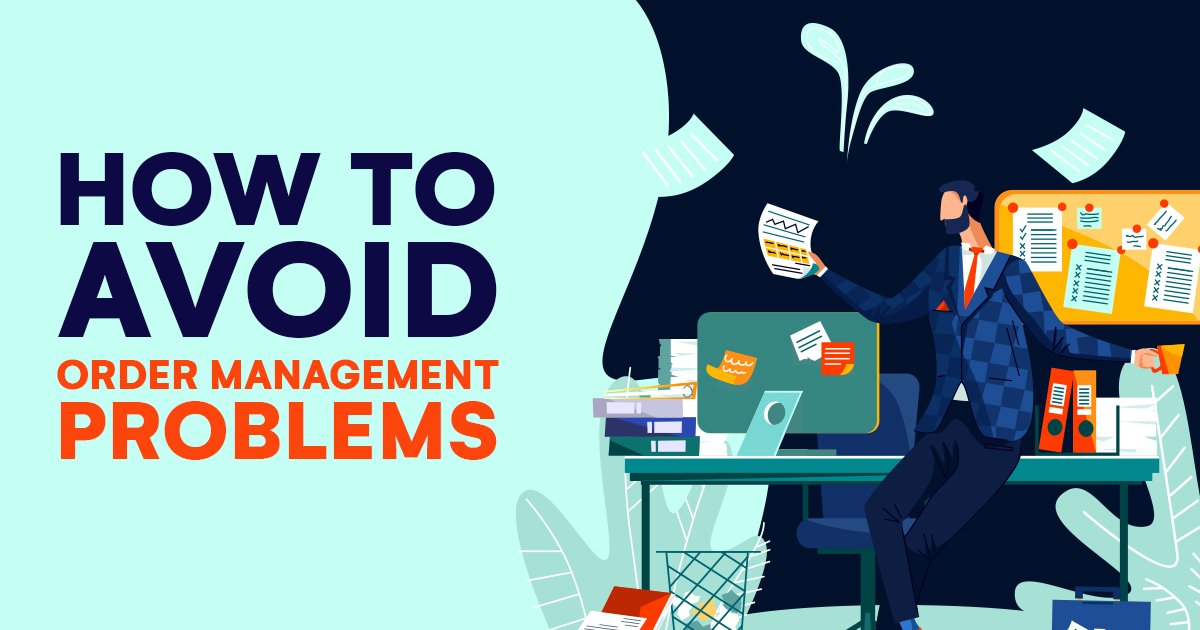 Online selling has given businesses of every size many opportunities to market their products and services to a global audience. As such, if you establish an online selling platform for your brand, you get to continue interacting with your existing clients and introduce your products to potential customers from all parts of the world. However, this great advantage also comes at a price. You may have to encounter fraudulent activities and deal with inventory management challenges that could eventually affect your service quality. In this article, we will discuss how you can avoid order management problems and fraud.
How to Avoid Order Management Problems
Fraudulent activities could prove costly for any business, not to mention the headache it could give operators in terms of management. So, as a business, it is vital that you also protect your business from said risks. Learn below some of the red flags that you should be watching out for to avoid said order management problems.
ONE: When Customers Are Ordering
You could encounter extortion schemes such as credit card or debit card fraud when running an online business. Most likely, you could also encounter identity theft. But there are ways on how you can avoid this order management problem.
One way to avoid this is to collect your customer's complete contact information and verify its authenticity. Make sure that the phone number your customer provided is both valid and active. Another way to avoid fraud is to check if your customer's IP location matches the address indicated on their debit/credit card. It would also help to restrict the number of those declined transactions.
TWO: When Receiving Customer Orders
What happens when you notice that the billing and shipping addresses provided by a particular customer are not the same? Then, if you contact them through text or call, they do not respond? Or what if the email address they provided seems weird? What if you received multiple orders from the same IP address but, suspiciously, have used different debit or credit cards? What would you do?
The best way to deal with these order management problems is to authenticate your customers' addresses before confirming their orders. In addition, always verify their legitimacy by calling them before processing their orders. Doing so would protect your business from having to deal with fraudulent activities in the future.
THREE: When Shipping Items for Fulfillment
When you are finally shipping the items, there are things that you should also keep in mind. These reminders would ensure that the correct items would arrive safely to the right customers.
First, be sure to put insurance coverage on your items, especially those that are quite valuable and will have to be shipped overseas. You can never be too careful, especially when it comes to delivering items. Make sure to use delivery service providers that allow you to track your shipments in real-time. So, monitor your shipments well until they get delivered to your customers. When there is going to be a delay in the shipping, make sure to inform your customers. Finally, before handing over the item, ensure that the delivery service gets your customer's signature as proof that they have received the package.
FOUR: When Orders are Fulfilled
If you think that your responsibility ends after your customers receive their items, then you are wrong. For instance, you will realize that some customers will ask for a chargeback, especially for denial of a product or service. A chargeback is a charge or payment returned to a customer's debit or credit card after they dispute an item or service. Moreover, some customers may use an item for a time and return it for varied reasons. They may also make false claims about a delivered item as deficient or damaged. Aside from that, during reverse pickups, some customers may not return what you sent or may send back fake products.
To avoid these order management problems, you should place your store's refund policy in all your documents and communications before your customer places an order. Doing so gives you the advantage if a customer wrongly claims a refund or replacement of their received items. Also, make sure that you quickly respond to retrieval requests; two to three days would be good. Moreover, check and see if the returned items are in good condition before processing a replacement or refund. Lastly, keep the documentation of your sales for up to two years for retrieval requests purposes.
Avoid These Order Management Problems Now!
Aside from keeping the tips mentioned above in mind, you should also employ online inventory management software to help improve your work efficiency and productivity. Doing so also ensures that you properly manage your items for sale.
Implement an online inventory system in your operations now to avoid these order management problems! Got any questions for us? Drop them in the comments section below!